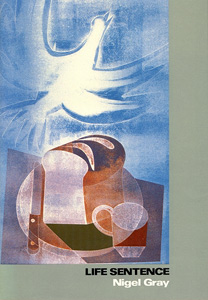 Shortlisted for the Steele Rudd Award, Australia
The Weekend Australian Critics' Choice of the Year's Best Books
Sinclair Browne, UK
Macdonald, UK
Futura UK
Fremantle Arts Centre Press, Australia
A trawlerman yearns for a steady family life, but falls back on the comradeship of shared danger, booze and fish guts…A lonely woman on a housing estate can talk only to her incurably flippant bread roundsman…A young Indian soccer fan moves to a New Town where the housing is fine but the crowds at Arsenal are far away… This extraordinary collection of short stories depicts with startling clarity and brutal honesty life on the underside of modern Britain. Nigel Gray's unsentimental prose and biting dialogue are both devastating and unforgettable.
The stories are strong and beautifully made. I live in a ditch excavated through mountains of no doubt very good stuff people want me to read. One glance at Nigel Gray's work, though, was enough to hook me. I had no choice but to read for pleasure. I hadn't done that for years. What happens to him next seems a very fair test of the literary world's responsiveness to excellence as contrasted with celebrity. 
Kurt Vonnegut.
Gray's world is that of the young unemployed in a declining capitalist society who, finding themselves rejected, unwanted, have somehow to express their sense of both psychic and actual loss. His outrage at this, his refusal either to condemn or condone the often violent action that results is wholly admirable and sensitively articulated. While the more anecdotal stories may be artistically the most successful, the longer and more ambitious ones are what remain longest in one's memory. The terrible truth that nice, amiable people prevent the niceness and amiability of others through their way of life is brought home to us with an exemplary honesty that makes me anxious to read more fiction by Nigel Gray. The Listener.
These are stories about the complexities of human relationships; about youth and childhood, and the hurt and damage inflicted on the young and the vulnerable. Their strongest characteristic, taken collectively, is their concern and compassion, and some of them are almost unbearably painful. Written in an inimitable style; laconic; unsentimental; at times caustically humorous; these stories have a disconcerting individualness about them. They make compulsive reading. Donal MacAmhlaigh.
I read it more or less at a sitting, and found the stories enviably brilliant: very vivid, with biting dialogue and descriptions, and very firm line. Peter Vansittart.
Most of the stories make disturbing reading. But that is only part of the picture because they are enlivened by the author's deadpan humour and a shrewd perception of people that makes the bleakness of his vision more tolerable. "Hello Baker" is a gem of a story, while "Saturday Night Out" says as much as Sillitoe ever did about urban working-class life in its deprivation and ugliness. The Irish Post.
The colloquial conversations and intimate details make these stories compelling reading, and the earthy humour is typical of the street lads who people them. We need writers like Nigel Gray. The Weekend Australian.
The book is the work of a polished commercial writer. He is certainly a conscientious technician. Not a word is wasted in his stories and their controlled and balanced structures are a model for any aspirant to the short story craft. One could not fault Gray's writing on the technical level. One can only admire its accomplishment. 
Australian Book Review.